INTRODUCTION
Subject : Boaz is the legend. It is the postulate of the narrative and it's the community where the young man lives that says so, because people need a surface where to project their desire for transcendance ; Boaz is this surface. Yet, he asked for nothing. Even, he'd rather be like any other man of his age. But he accepts his load and therefore is nothing ; he doesn't live for himself, but only for them all.
But the legend cannot live, as they all know : His father Amos, Deborah his sister and the whole community who let him leave without realising that he'll take Malachie with him, his brother who worships him, and from whom he is inseparable.
Subject of the novel : Within the community where he was raised, a young man is designated as the legend. It is Boaz. Now, he is eighteen years old. During the day, he works at the grocery with his almost-father Amos and the rest of the time with Malachie, his almost-brother who now studies at the University. With Amos and Malachie, Boaz cherishes a unique bond. Deborah can witness it. Between Paris where they all live and the Italian island where they spend every summer, time passes. Now, time has passed. Boaz, Malachie and Deborah are in their early twenties and each one of them little by little became what he is, totally, at any cost.
Novel / artworks : In the novel are evoked certain objects or photographs, often produced by the characters themselves, that materialise, in the exhibition, becoming visual or sound artworks.
STEP 2
LA KUNSTHALLE MULHOUSE, 2022
NEW ARTWORKS (in progress)
Les poupées de Malachie, [Malachie's dolls], (raphia & fil de fer) arranged on a wooden sculpture (dim. 5 x 1.2 x 0.6 m)
Le temple [The temple], (sculpture made of granit & wood, dim. 3 x 3 x 2.3 m)
L'horloge [The clock], (sound artwork, dedicated software, 2 wide band loudspeakers, 1 horn speaker)
Interrogatoires [Questionings], (sound artwork, 2 loudspeakers, dedicated software)
Boaz, novel (limited ed., 120p, 14 x 21 cm, Rives Tradition paper)
Deborah's slides (34 slides in loop, with the participation of Meris Angioletti)
Boaz è mio fratello (sound artwork, mono, in loop)
Interviews (6 persons invited to dialogue with the characters)
STEP 1
GALERIE SATOR, KOMUNUMA, 2021
ARTWORKS
Boaz, film (23 min, UHD 16:9 stéréo)
Boaz est mon frère [Boaz is my brother], (video, 5 min 50, UHD, 4:3 stereo)
Les poupées de Malachie [Malachie's dolls], (raffia & wire)
Les photographies des poupées de Malachie [Malachie's dolls photographs], (RC Canson paper)
Les photographies des croix sur les murs [The photographs of crosses on the walls], (dim. 40 x 60 cm)
L'album de Deborah [Deborah's album], (photo album, 60p, drawings by Meris Angioletti)
Les étoiles de Malachie [Malachie's stars], (2 cyanotypes, dim. 60 x 90 cm)
Affiches [posters], (series of cyanotypes, excerpts from the novel, dim. 30 x 40 cm)
Boaz, novel (unlimited ed., 10 x 17 cm, ed. Sator)
---
• MALACHIE'S DOLLS PHOTOGRAPHS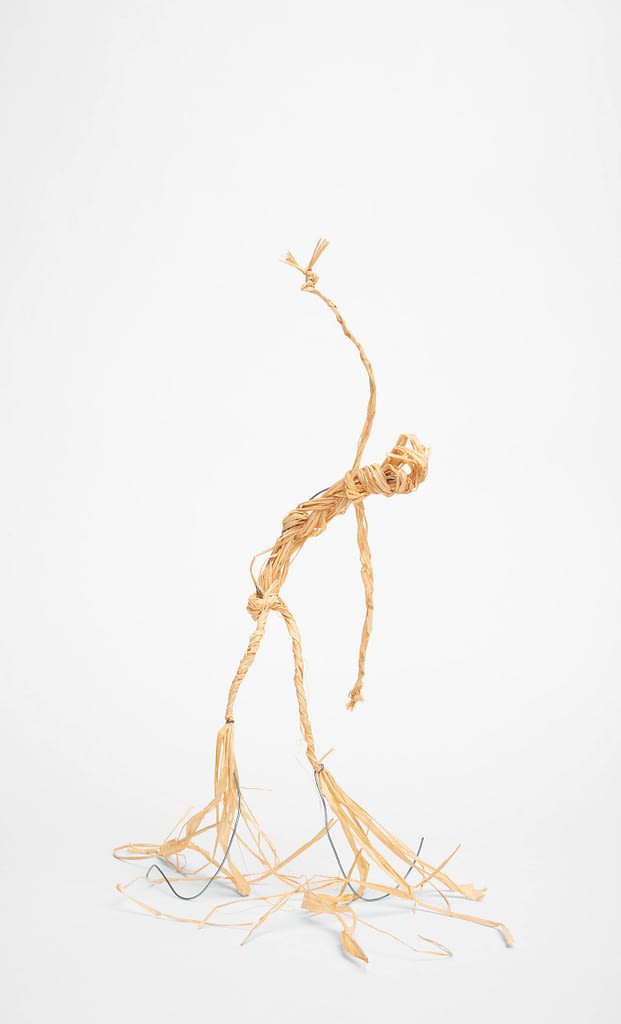 • THE PHOTOGRAPHS OF CROSSES ON THE WALLS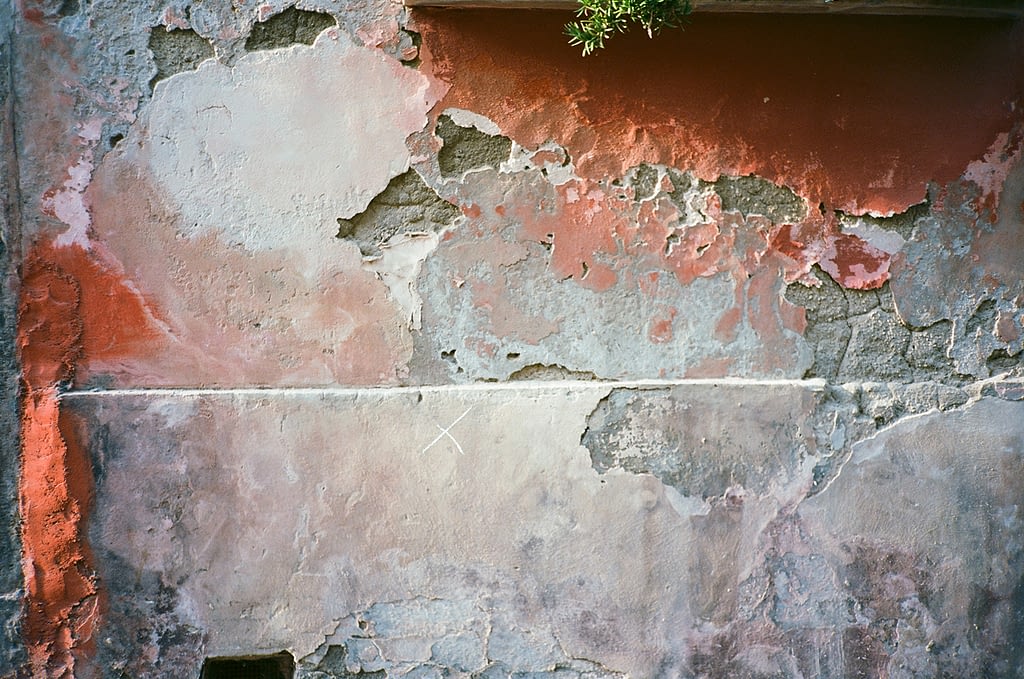 • AMOS PHOTOGRAPHS
• POSTERS, cyanotypes
• BOAZ IS MY BROTHER, film
THE FILM
With a small video camera that never leaves his side, Boaz films his daily life, and in particular Malachie, his adoptive brother from whom he is inseparable. For the summer of their twentieth year, the brothers decide to make a film on the island where they have spent all of their holidays. The idea is Malachie's : by making the film, he hopes to dispel the mystery that surrounds Boaz, and at last find the words to say why he admires his brother so much. But Amos, the boys' father, cancels the trip, and it is up to Boaz to convince Malachie to make the film regardless.
The film is made up of documents produced by the characters themselves : images filmed by Boaz on his small video camera and photographs taken by Amos. At three points throughout the film, we hear recordings of Deborah's voice from twenty years later as she is questioned by an unknown authority figure, and we come to see the images in a new light.
Le projet Boaz a été sélectionné par la commission mécénat de la Fondation des artistes, avec le soutien de la direction régionale des affaires culturelles d'Ile-de-France (Ministère de la culture).
---
Credits : film by Romain Kronenberg, with Yannis Amouroux, Audrey Bonnet, Mathieu Amalric & Zéphir Moreels. Editing by the artist, dop Julia Mingo, original soundtrack by the artist, produced by Delphine Schmit (Tripode Productions). With the support of Centre national du cinéma et de l'image animée.